Explosive new book reveals how all markets are moved by the "Smart Money" hedge funds and trading syndicates
Having been taught by veteran syndicate trader Tom Williams, Gavin has been actively trading the markets and teaching traders and investors to understand how market manipulation occurs and how to trade in harmony with it.
During his travels to countries including Malaysia, the US, UK, Australia and the Middle East, he has talked with thousands of traders - many of whom struggle to make money from trading. He has also met numerous hedge fund traders and fund managers who have consistently made substantial sums of money in the markets.
In his explosive book Gavin reveals evidence that the markets and manipulated and examines the manipulation process. He shows how these activities can be revealed on any chart correctly, so the trader can trade in harmony with the market moves - which are very often in the opposite direction to what most traders think.
Taught and mentored by veteran syndicate trader Tom Williams (inventor of Volume Spread Analysis), Gavin decided to write a book that would simplify and clarify the Volume Spread Analysis method by distilling this powerful methodology down into simple rules to follow when analyzing charts.
The book outlines and identifies the principal signs of strength and weakness in a straight-forward practical format and then translates them into usable practical trade set ups for the reader to use in their every day trading or investment activity.
These trading set ups the form the basis of a trading plan which can be used as the focus point of the readers trading activity.
This book applies equally if you are new to trading, or are an experienced trader. It is relevant to any market and any time scale - so it is an equally important read for investors as well as traders.
---
In this book we explore the next stage - VSA sequences
By combining separate, discrete VSA Signals in to a coded sequence Gavin has been able to produce a series of very high probability, low risk trading setups which use set sequences of VSA indicators.
For the first time the sophisticated world of VSA just got a whole lot easier to use in a practical trading environment.
The book describes these sequences and how they work. It also provides a complete glossary of the VSA principles.
Tom Williams - the only syndicate trader in the world to author a book that reveals how "Smart Money" influences the markets.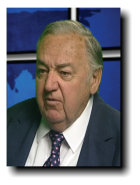 All markets are dominated by the professional operators
The banks, institutions and the specialists have all the financial resources to move prices up or down. Trillions of dollars are exchanged daily across the world's stock, currency and commodity markets. Hundreds of millions are spent analyzing crop reports, business sectors and economic figures.
All other activity, including the combined trades of thousands of individuals like you and me, represents only a tiny fraction of the money and resources flowing in and out of the market on a daily basis.
You may think that's pretty obvious. But ...
Markets don't react to professional activity the way you expect them to. In every market, there's an undeclared understanding amongst professional traders. It alerts them to what the big money is doing. It's based around observations surrounding volume activity and the effect this has on the price and the spread.
To us outside observers this activity normally goes unnoticed - an insignificant and unexplainable blip lost amongst the 'noise' of the markets.
If you've ever watched the Dow or a stock price over any period of time, you'll know that prices can fluctuate wildly. But there is logic behind all this chaos and the professionals know the key to understanding that logic.
They know what the signals mean, yet only a tiny minority of non-professionals know what's really going on.
As you'll see in graphic detail later, knowing how to read the market will allow you to take the professionals lead and boost your profits.
Understanding professional moves will allow you to uncover the true market sentiment. It will give you a clear indication of which markets you should hold positions in - whether buying or selling stocks, or going long or short on futures.
You see, no matter what they do, the professionals can never hide their true intentions. They may be leading the market, but they leave tell-tale signs for anyone with the right knowledge to follow.
It doesn't take a great leap of logic to see how you could use this information to your advantage...
Ultimately it means that all other factors - including the fundamentals of a company, the management, the strength of the dollar and interest rates, simply aren't important in your analysis. Ditto for newspaper financial columns, investment journals, broker recommendations and television coverage.
The only truly important consideration for you is what the professional money is doing - that is the only thing that matters.
Each week veteran trader and VSA inventor Tom Williams pens a newsletter for members of the VSA Club.
Over the last 3 years he has built up a unique view of how the markets have played out and how the VSA enlightened trader could predict and profit from the market movements!
These newsletters have now been compiled into a collection of ebooks entitled "That was The Week That Was"
For any chart reader each Book is s completely fascinating, absorbing and informative analysis of a wide range of charts spanning stocks, futures and currencies.
| | |
| --- | --- |
| | Detailed chart analysis case studies from the master of VSA |
| | Learn charting techniques to grow your knowledge |
| | Learn high probability trade setups for Signs of Strength (SOS) |
| | Learn high probability trade setups for Signs of Weakness (SOW) |
| | Learn and understand core VSA principles |
| | Individual bar-by-bar analysis and overview of market structure |
| | Identify when Volume Spread Analysis says, "Don't trade!" |
| | Experience a consistently accurate approach to market forecasting |