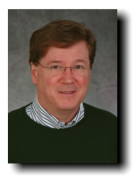 Dr Gary Dayton
Psychiatrist and Wyckoff VSA Expert
---
Dr. Gary Dayton is the president of Peak Psychological Services, a consulting firm that specializes in developing peak performance in traders. Dr. Gary is a licensed psychologist and holds a doctorate in psychology from Rutgers University with specialization in clinical and sport psychologies. He is also an active trader in the CME futures markets, applying VSA and Wyckoff methodologies.
Through workshops, groups, and individual coaching, Dr. Gary helps traders overcome the psychological pitfalls unique to trading.
He applies state-of-the-science knowledge in behavioral finance, mindfulness, cognitive-behavioral, and sport psychologies to help individuals systematically develop as traders, enhancing emotional control and trading performance, with the ultimate goal of instilling in the trader the ability to become their own peak performance coach.