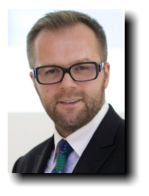 Rafal Glinicki
Professional Trader and VSA Expert
---
Rafal is Founder and CEO of VSA TRADER LLC and has been trading the financial markets for over 10 years. During this time Rafal has developed very precise decision making processes that combine his knowledge about VSA, the strength of the wave structures, advanced market geometry and couples this with the right mental approach to trading.
Rafal uses these methodologies to find the right places to enter the market with very tight stop-loss, while achieving high risk-return ratio (minimum 1:3 and often 1:10).
Tangible proof of his skills is being twice in the top ten of the "World Top Investor" trading championships.